(y)Our Stories – The Reader
(y)Our Stories: The Reader – Nine ceramic figurines stand around a green cutting mat, awaiting selection. The viewer can select three figurines and tell us a story. Will the objects tell their own story soon?
A four-week residency at the International Centre for Research in Ceramics, Guldagergård, formed the major part of the (y)Our Stories project, where Cj O'Neill worked with a combination of found ceramic objects, transfer decoration, 3d printing of ceramic clay and Arduino technology to engage the public through narrative, culminating in a series of artworks and a solo exhibition in The Apple House Gallery at ICRC, Denmark.
I developed the physical IoT technology that facilitated the interaction for The Reader element of the project – incorporating an Arduino Uno, Sparkfun SM130 MIFARE® (13.56 MHz) RFID Module, RFID Evaluation Shield, Adhesive MIFARE Classic® 1K (13.56 MHz) RFID Tags, ESP8266 Thing and a data.sparkfun.com data stream plus various indicator LEDs and a reset button. The system detected which three of the available figurines had been selected by viewers and sent their unique IDs to the data stream via a local wireless Internet connection. Displayed on an iPad, the project website (developed by Cj's partner Ivor) monitored the data stream, using this information to guide the interaction and then capture the storytelling.
A post about the development of the IoT technology will be available shortly on my Development Blog.
---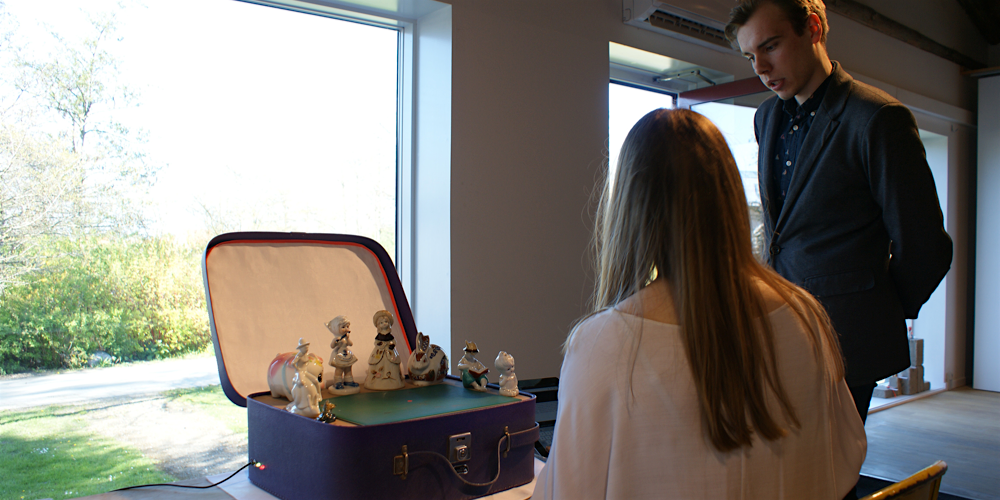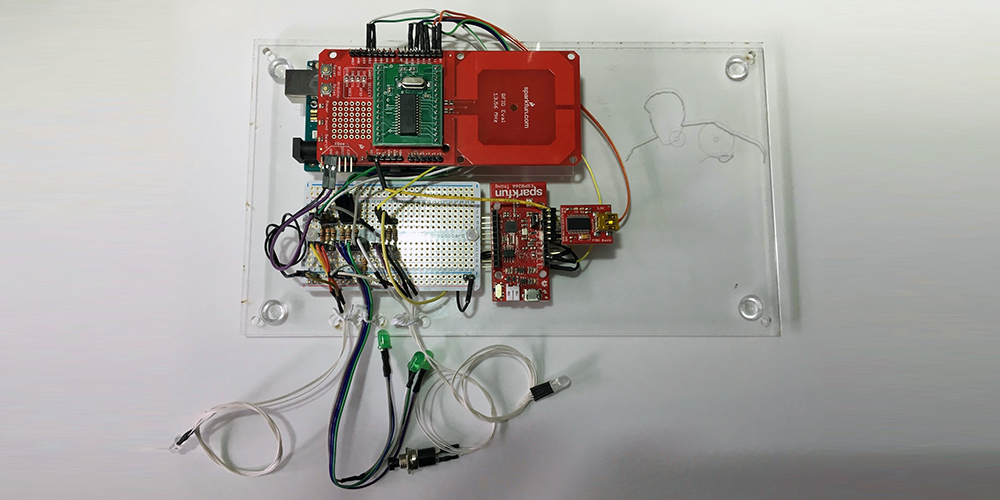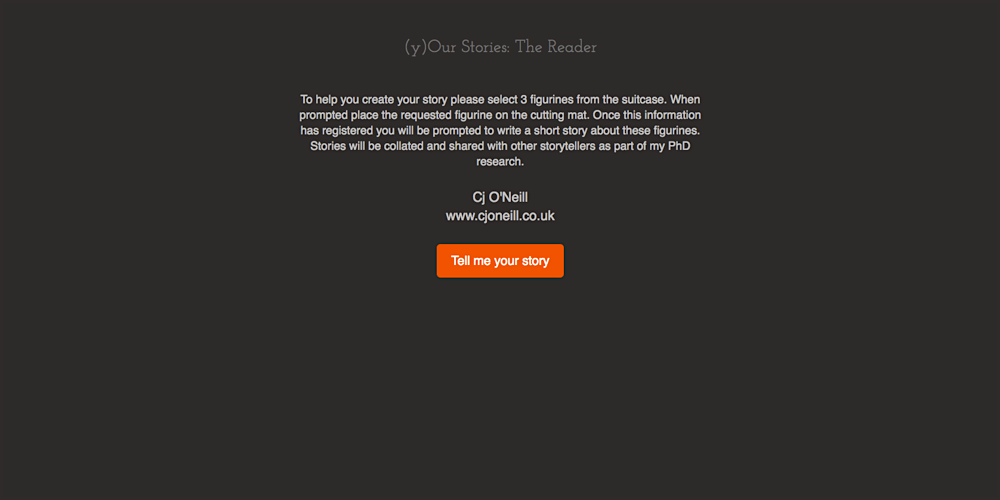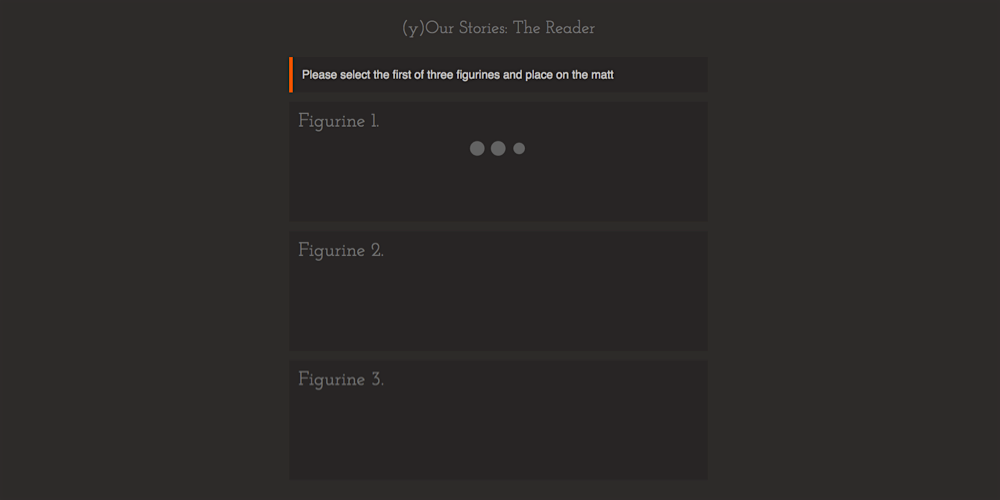 ---